St. Johns Lutheran Church
St. John's Lutheran Church in Lewistown engineered a VRF project for their social hall and office areas. After being rewarded the project, MGM installed two 8 ton Mitsubishi Heat Recovery VRF systems that were twinned to make one large system. Six ceiling cassettes were installed in offices, hallway and nursery, and three large air handlers condition the entryway and social hall areas.
This system has 9 separate zones that can run heating and cooling at the same time. It is also 100% efficient at 5 degrees and still makes heat well into the negatives.
The engineer also had specified 2 ERV systems to supply make up air and exhaust air from building. We removed the existing roof top units and installed ERV's in their place, reusing existing duct work and adding new duct work where it was needed.
We could not have completed this project without the help of Lepley Electric, Stitzer Crane Services, B&S Sheet Metal, Peno Air Balancing and Trevia Construction.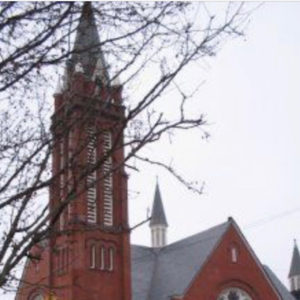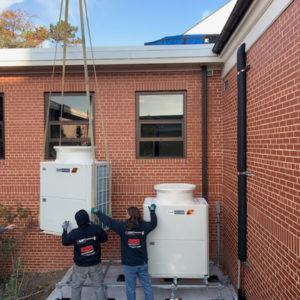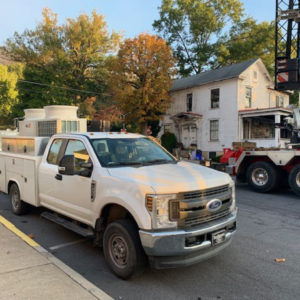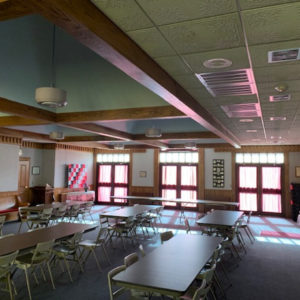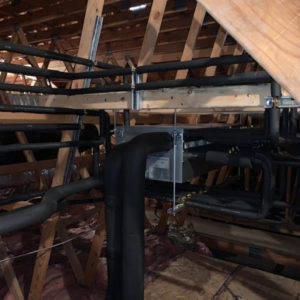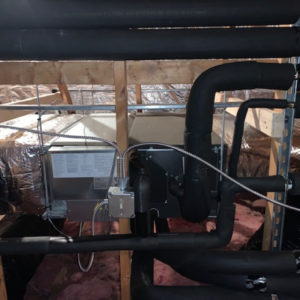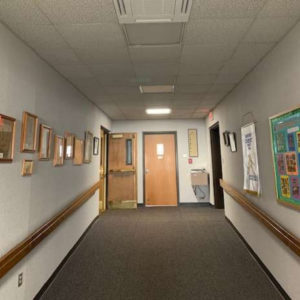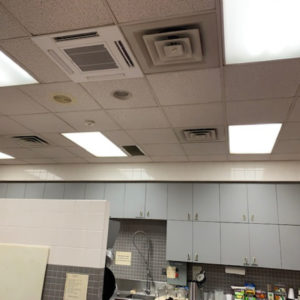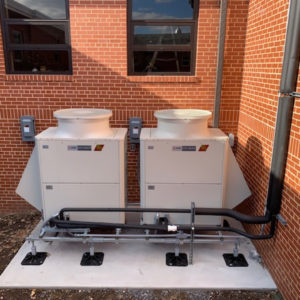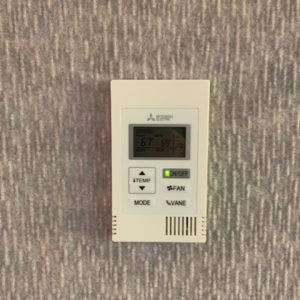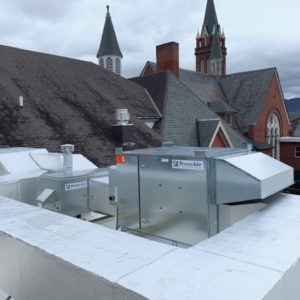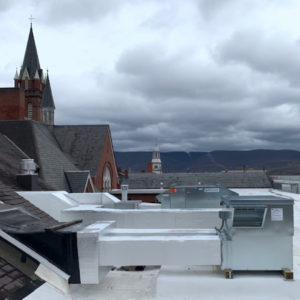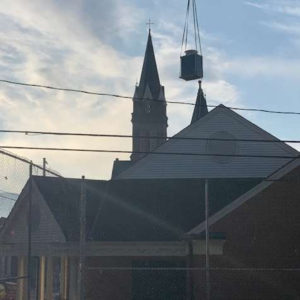 Ollie's Renovations
The Ollies' building HVAC replacement in Burnham, PA was a design/build project. The project entailed cooperation among MGM Mechanical, Trane, structural and HVAC engineers. Complicated is definetely a term to use for this job, due to the fact that Ollies' remained open during the construction process and it was summer time. First we removed the existing 1964 HVAC equipment and set a steel frame/platform from roof to main floor of building. Our new 70 ton Trane unit was delivered and set on steel platform. Within 4 business days of setting unit, various contractors were involved in electrical wiring, metal duct fabrication/installation, and additional steel work so that we could start up unit with Trane.
Special thanks to the following contractors who helped with this project: JR Young, Lepley Electrical, B & S Sheet Metal, JM Young Roofing, Tom Metz engineering, Larry Cox engineering, and of course, Stitzer Crane Services.